As the COVID-19 global pandemic continues to cause chaos we know a ton of our readers are stuck at home because of non-essential lock down reasons or maybe they unfortunately came down with COVID-19 symptoms and have to be stuck in isolation. So if you're craving for some recently released underground music that you may have missed to get you through this current pandemic, here is our top 10 (in no order) recent super underground releases to bump while in quarantine!
10: Labyrinthine-Pennsylvania Gothic EP
Upcoming Pennsylvania based artist Labrynthine breathes new life into the horrorcore genre through his intellectual lyrical wickedness! NO ABC stab up rhymes here! Hist latest EP "Pennsylvania Gothic" proves Labrynthine is no amateur on the mic by showcasing brilliant morbid wordplay that could possibly scare H.P. Lovecraft himself! With that being said, get some Labrynthine music in your life! Nuff said!

LINK: https://open.spotify.com/album/6m33vlpjnTgctRLHIE9DoI
9: MC Lars & Schäffer the Darklord-The Friendalorians
It's always good to get some nerdcore hip-hop in your ear-holes! Fellow indie rappers MC Lars and Schäffer the Darklord gather their collaborations from 2008-2019 for this freshly remastered collection in support of their recent February 2020 tour. Includes the new exclusive single "The Friendalorians"! A nerdy remastered hip-hop collabos extravaganza delight that's bound to have fans smiling ear to ear all month long!
LINK: https://mclars.bandcamp.com/album/the-friendalorians
8: Dubbs-Perfect
Detroit Mission-Infect emcee Dubbs is always dropping pure hip-hop heat fans can personally relate to! Dubbs latest release "Perfect" dives deeper into his own personal life with powerful lyrical content that will no doubt instantaneously latch onto the musical souls of listeners for decades to come due to Dubbs lyrically pouring out his guts all over the LP!
LINK: https://open.spotify.com/album/6akuPbwiFzuTi2RwfQVvqg
7: Escape Driver-No Fate
Now this one may feel out of place but we cover all different forms of underground music, not just hip-hop! Now many Insane Clown Posse fans are familiar with Psychopathic Records producer extraordinaire Brian Kuma. But did you know Mr. Kuma recently dropped an synth rock masterpiece that is guaranteed to time-warp underground heads back to the glory days of cheesy, but rocking 1980's synthesized flavor! No?! Well we're talking about Escape Driver (Brian Kuma & a Jon-Paul Bakaric) and their latest modern retro 1980's synth rock release "No Fate". "No Fate" seems to have been created with the mindful thought of creating a motion picture like soundtrack to simply take music fans on an futuristic musical journey towards escaping all of life's bullshit through the beautifully written music of Escape Driver!
LINK: https://escapedriver.bandcamp.com/album/no-fate-album-free-or-name-your-own-price
6: Dogtablet-Feathers & Skin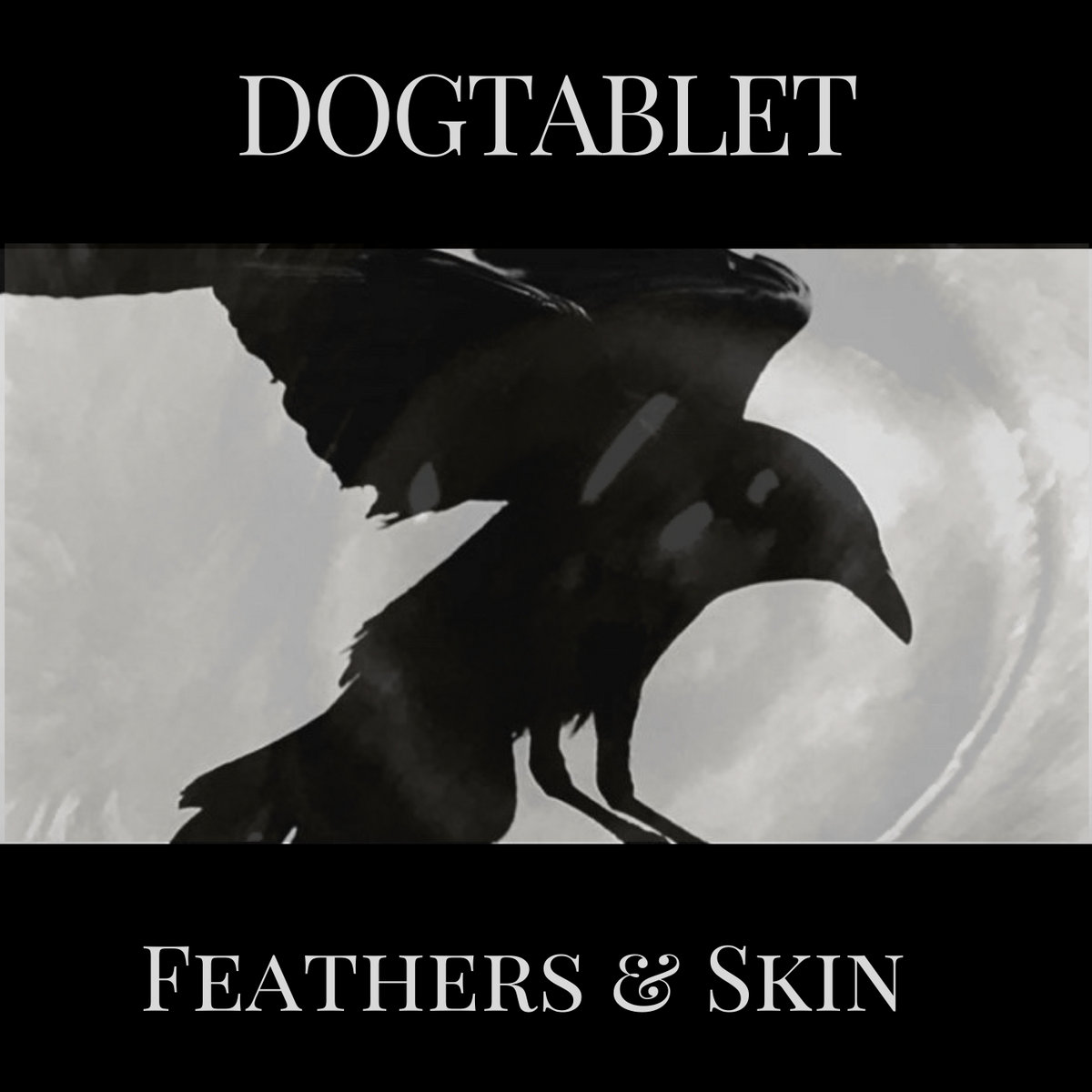 Ever wanted groovalicious atmospheric industrial music to help release all your stress to?! Well look no further because independent industrial legend Martin King (Test Dept & Pigface) has dropped an album akin to that through his new experimental electronica project Dogtablet. The awe-inspiring new record "Feathers & Skin". It features iconic Chemlab frontman Jared Louche on several tracks showcasing why Mr. Louche is one of the most underrated rock vocalists of the 1990's. Most importantly the electronica content embedded within "Feathers & Skin" cleverly presents a wide variety of sounds that may cause a permanent ear worm to stay stuck inside the minds of underground music fans for life due to its addictive industrial originality! Long live Dogtablet!
LINK: https://dogtablet.bandcamp.com/
5: Daniel Jordan-Till Death Do Us Part
The "Man Who Loves Misery" emcee that is Daniel Jordan has once again created another underground masterpiece for the nobodies who feel left out of society! But this time Daniel Jordan has unleashed whats probably is most personal record to date! The album title alone was inspired by breaking off an engagement. So if you're unfortunately experiencing a tough break up during this COVID-19 pandemic this is the record you must be bumping to help you get through your current relationship struggle!
LINK: https://open.spotify.com/album/41Q1zyNmcnrVlzxnjJG3TD
4: Lo Key-The Blood of Izu
The Mission-Infect King known worldwide as Lo Key never creates the same record twice! The masked underground legend is always striving to switch things up to keep his career fresh and stable. It may confuse the fans sometimes, but music would be forever boring if it never evolved. Bravely within "The Blood of Izu" Lo Key has decided to fully embrace his metallic roots like never before! Every track is mosh-pit induced and will absolutely cause fans of the wicket shit to mosh 'n' roll inside their very own homes! Don't say we didn't warn ya!
3:Cage -Death Miracles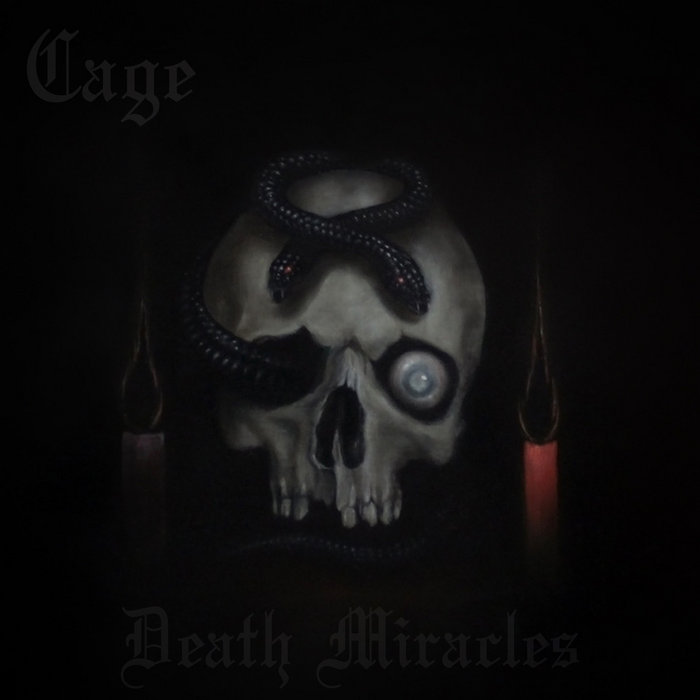 What happens when black metal inspires hardcore New York hip-hop to journey down into the depths of hell?! You get an album that sounds just like "Death Miracles"! Yep! The mastermind behind this dark lyrically disturbing LP is the and only underground hip-hop genius Cage. And hot damn is "Death Miracles" theatrically demented. Each bar is guaranteed to slash the the throats of anyone who dare listens! So turn out the lights as you summon the poltergeist through the Ouija board as "Death Miracles" properly serves as the ghostly soundtrack towards your curious demise.
LINK: https://cagewm.bandcamp.com/album/death-miracles
2: Esham-She Loves Me/She Loves Me Not
We know all know these are two different records, but "She Loves Me"/"She Loves Me Not" were both released to coincide with one another. One on the more chill side, the other on the rocker morbid side. But what's so fresh about these two LP's is the simple fact they further display why Esham will never quit the mic! Because Its classic Esham fully refreshed , ready to claim his throne as the King of the underground hip-hop game. With that being said, don't sleep on either of these releases because Esham created these two records for the real fans who actually support!
LINKS:https://open.spotify.com/album/6f6xuaTq2XyEHglKlytvfI https://open.spotify.com/album/0WTbakti0wLCq4siScUHrR#_=_
1: xSHY361x aka SHY ONE-The Door
15 years in the making! The underground is finally able to bump what could actually be the most important underground record of the decade! And gawd damn is Shy One's (now known as XShy361) "The Door" on some nightmarish devil shyt! Powerful enough to cause poltergeist situations to erupt from within your stereo system upon first hitting play! Above all, the underground desperately needed an album as lyrically captivating as "The Door" to help wash away all the wack faux music trying to claim underground. Welcome back, Shy!
LINK: https://open.spotify.com/album/6uGPvXDHjyTYmyyk6R0mFB?si=h_i3t33iSJWPvafz_lTpYw
from
Faygoluvers